Dr Marc Weiser was forced to terminate his activities suddenly, for medical reasons.
You can now turn to his partner, Dr Guy Montefiore, who has worked with him for over 30 years. He has the same human values, the same experience, and the same surgical excellence. He also practices in the same hospitals.
You can make an appointment with him at our office located 61 rue de Rennes 75006 Paris.
Messages sent through the contact forms will be directly addressed to Dr Guy MONTEFIORE
DOCTEUR MARC WEISER / DOCTEUR GUY MONTEFIORE
Pre- and post-operative consultation
Exclusively dedicated to ocular surgery
61 rue de Rennes 75006 PARIS
Clinique de la Vision - Refractive Surgery
Interventions on Thursdays
131 rue de l'Université 75007 PARIS
Clinique Jouvenet - Cataract, glaucoma, cornea ...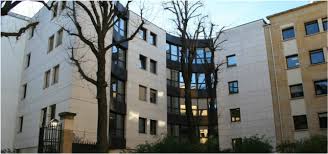 Interventions on Tuesday afternoon and Wednesday morning
18 rue Jouvenet 75016 PARIS